The table below outlines the differences in the features available between the Nintendo Switch version and mobile device version of Pokémon HOME.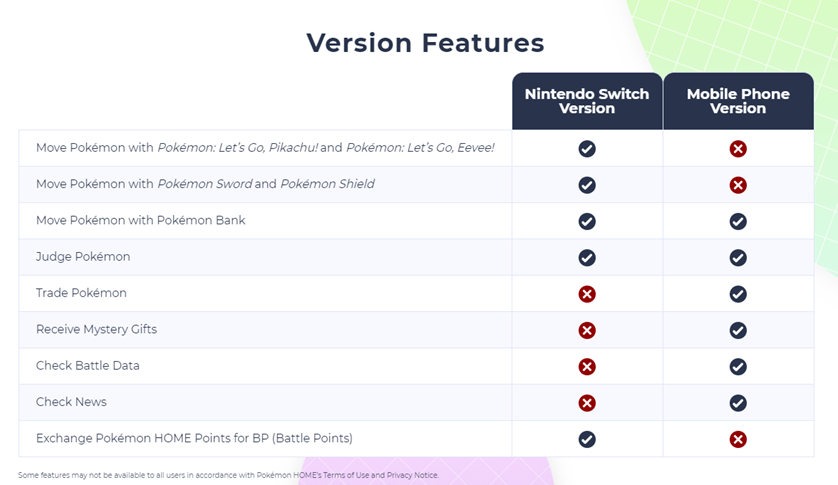 Features may also vary depending on plan. For more information regarding the plans, please see: https://home.pokemon.com/en-us/premium/

Can't find what you're looking for? Click here to submit a service request form.