How to view your collection
Currently, there is no dedicated "collection" area in Pokémon TCG Live, but you can view your entire collection of cards and deck accessories by selecting Decks from the main menu and then choosing Edit Deck.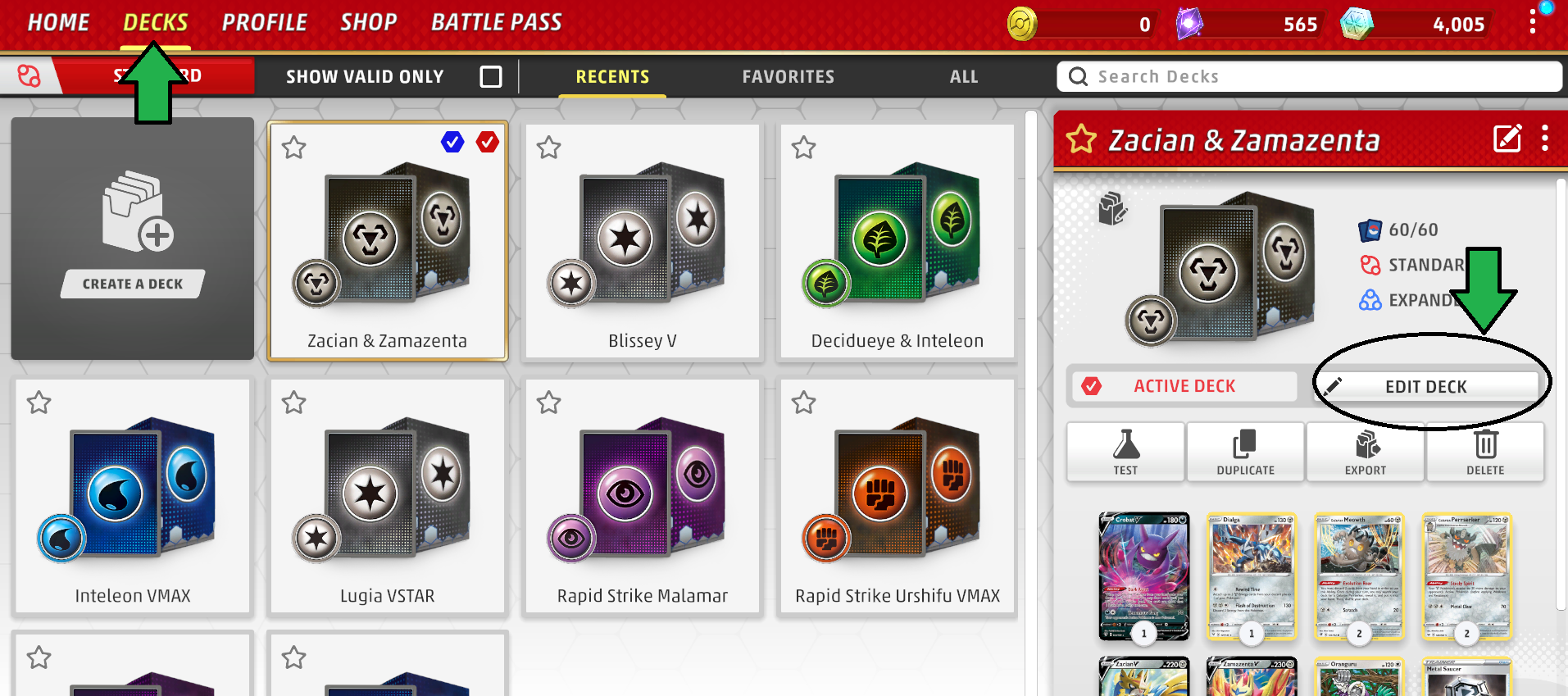 How to view card variants
Navigate to the Edit Deck area (instructions above) and select the card whose variation or rarity you are looking for.
Directly below the screen that enlarges the card, select the available dropdown button, which will open a list of the variations and rarities of that card in the game.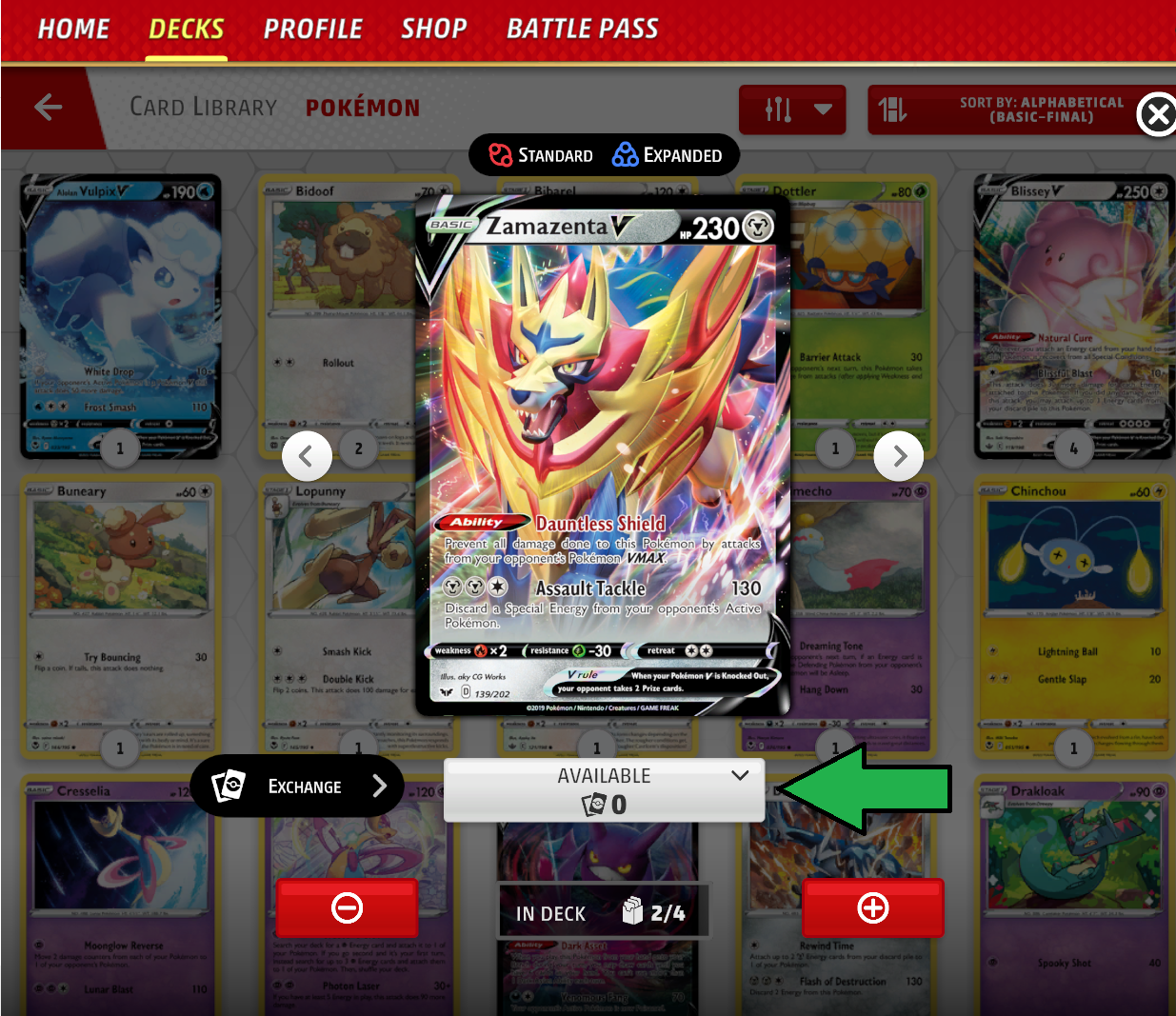 Hold and drag the cards left or right to see how many of each variation or rarity you own.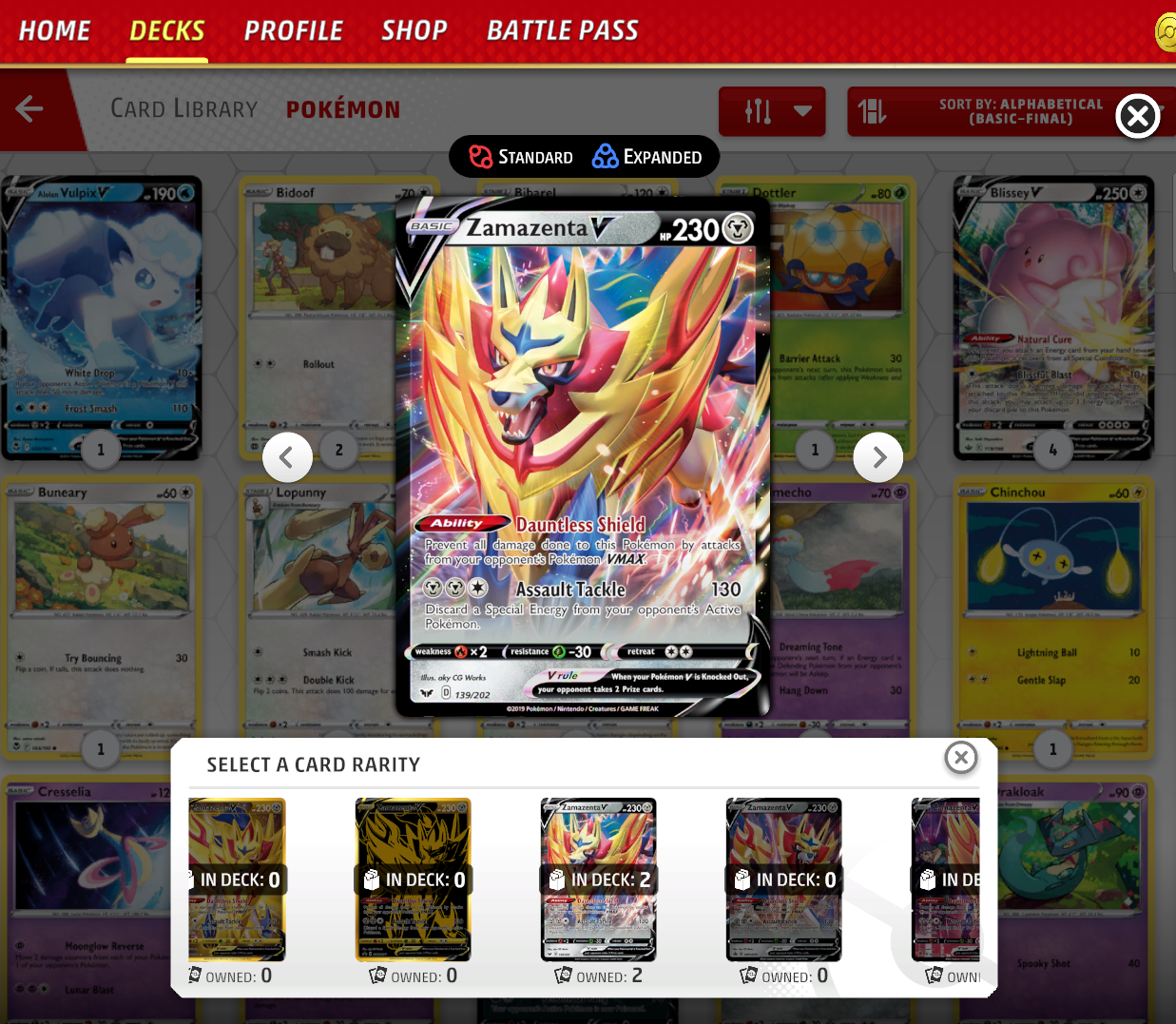 How to view expanded decks
From the Home screen, change from Ranked to Casual.

Select the Decks menu.

Select the button to toggle from Standard to Expanded.


Select Create a Deck.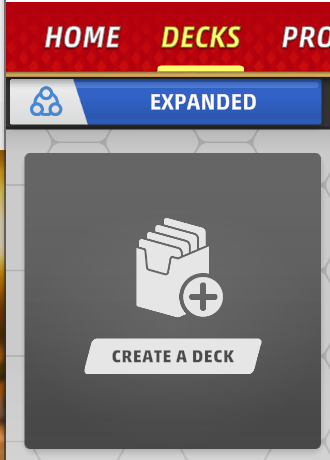 You should now see all the cards in your collection that currently have card logic implemented in the game and are legal for play in the Expanded format
Changing the Format filter to All will show you all the cards that are currently in your collection, regardless of whether card logic has been implemented for them yet. Additionally, changing the Show Cards filter to All will show you all cards that are currently available in the game, including those that are not yet in your collection.