From the Pokémon Trainer Club sign-in page, select the Forgot your password? option.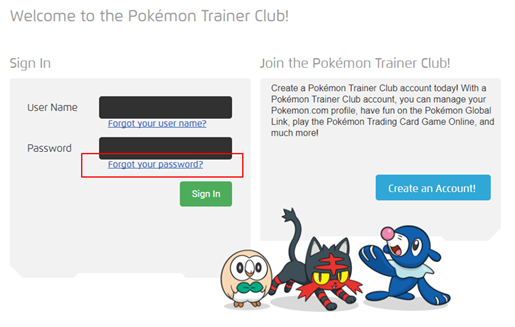 This takes you to the Forgot your password? page.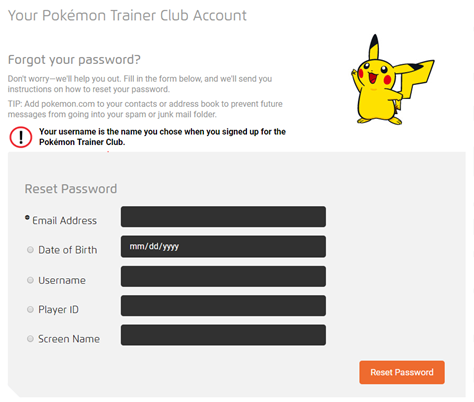 You will be required to provide additional information to reset your password. In addition to your email address, which is required, you need to provide data for ONE of the four remaining fields. 
Email Address (required):
This is the email address you use for your account. Though it can be updated, it is likely to be the same email you used to create your account. This is a required field.
​

In addition to your email address, there are four fields, as shown below. To reset your password, you only need to fill in ONE of them.
 
Date of Birth:
This should be the simplest choice to reset your password, especially if you do not remember the other information on your account. Note: we cannot recover accounts for which a false Date of Birth was entered. ​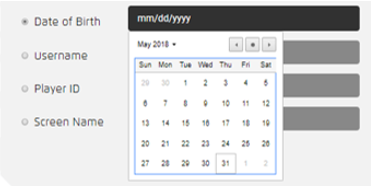 Username:
This is what you use to log in to your Pokémon Trainer Club account. You cannot create an account without having a username.
​

Player ID:
A Player ID is primarily used for Play! Pokémon events—Leagues, Prereleases, and other tournaments. Not everyone has one, and it is not required. Please note that Player IDs are numbers only.
​

Screen Name:
A Screen Name is not required when you first create a Pokémon Trainer Club account—it's used in the Pokémon Trading Card Game Online as the display name that everyone sees in the game. Please note that if you play Pokémon GO, your Trainer Name there may not match your Screen Name for your Pokémon Trainer Club account.
​

After entering your email address plus information for ONE of the remaining fields, select Reset Password.
Make sure to check your email spam folder and/or add pokemon.com to your address book.

Can't find what you're looking for? Click here to submit a service request form.